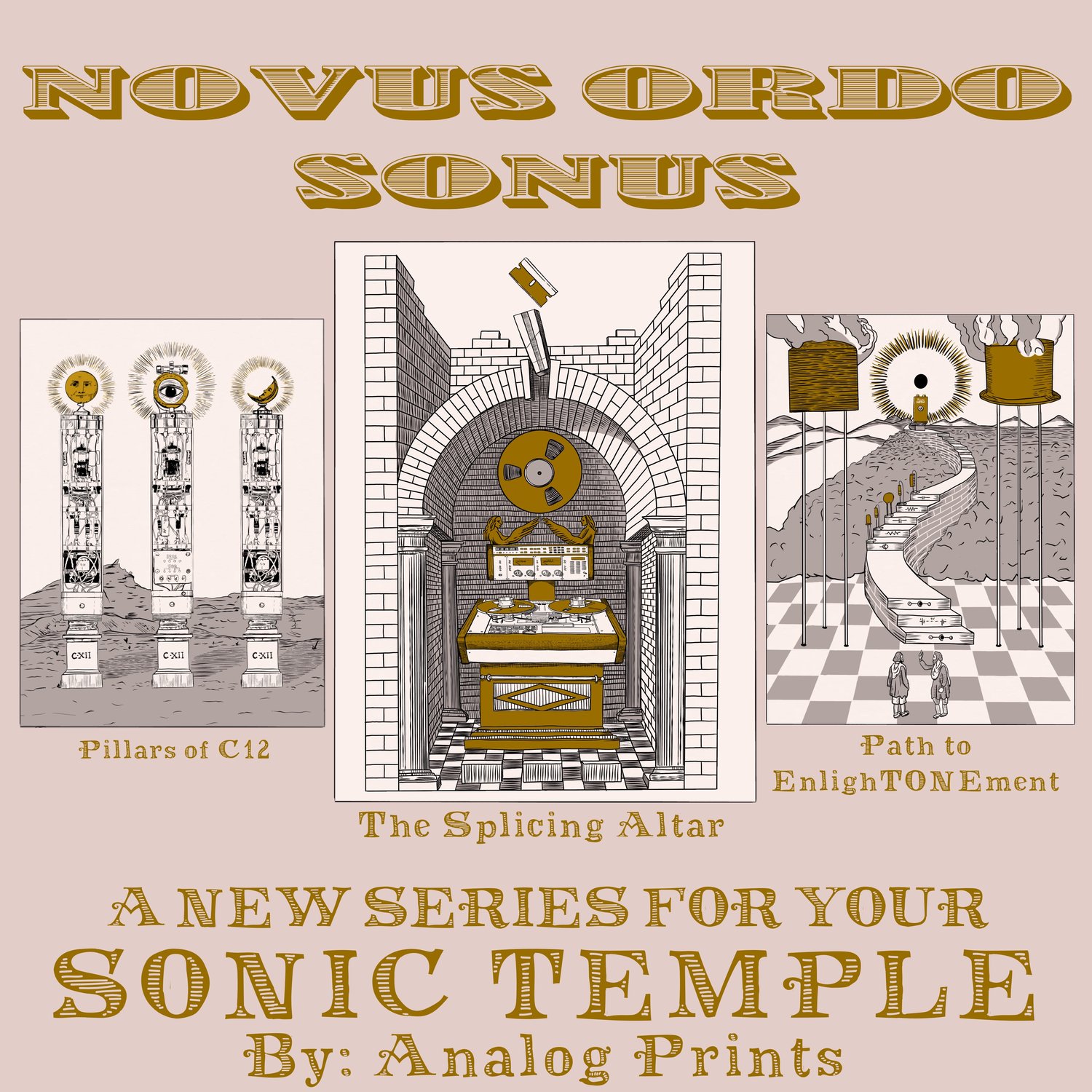 Novus Ordo Sonus - Three Poster Series Pre-Order.
Pre-order for ALL THREE 18"x24" Novus Ordo Sonus series posters.
(Scroll down to see all three)
Each limited edition poster is printed on French Paper Co. 18"x24" Poster.
Black Grey and Gold Ink.
Posters included are...
The Splicing Altar - This print features the Studer A812 tape machine and pays respect to all the audio editors of the world.
Pillars of C12 - This print features 3 pillars encoded with vintage the c12 microphone insides and the outstanding C12 capsule.
Path to EnlighTONEment - Featuring 2 burning transistors standing tall before the path of power and component that leads to the beginning of fuzz.
A perfect addition to any sonic temple.