Guide to Soyuz Microphones and Launchers 24x18" Print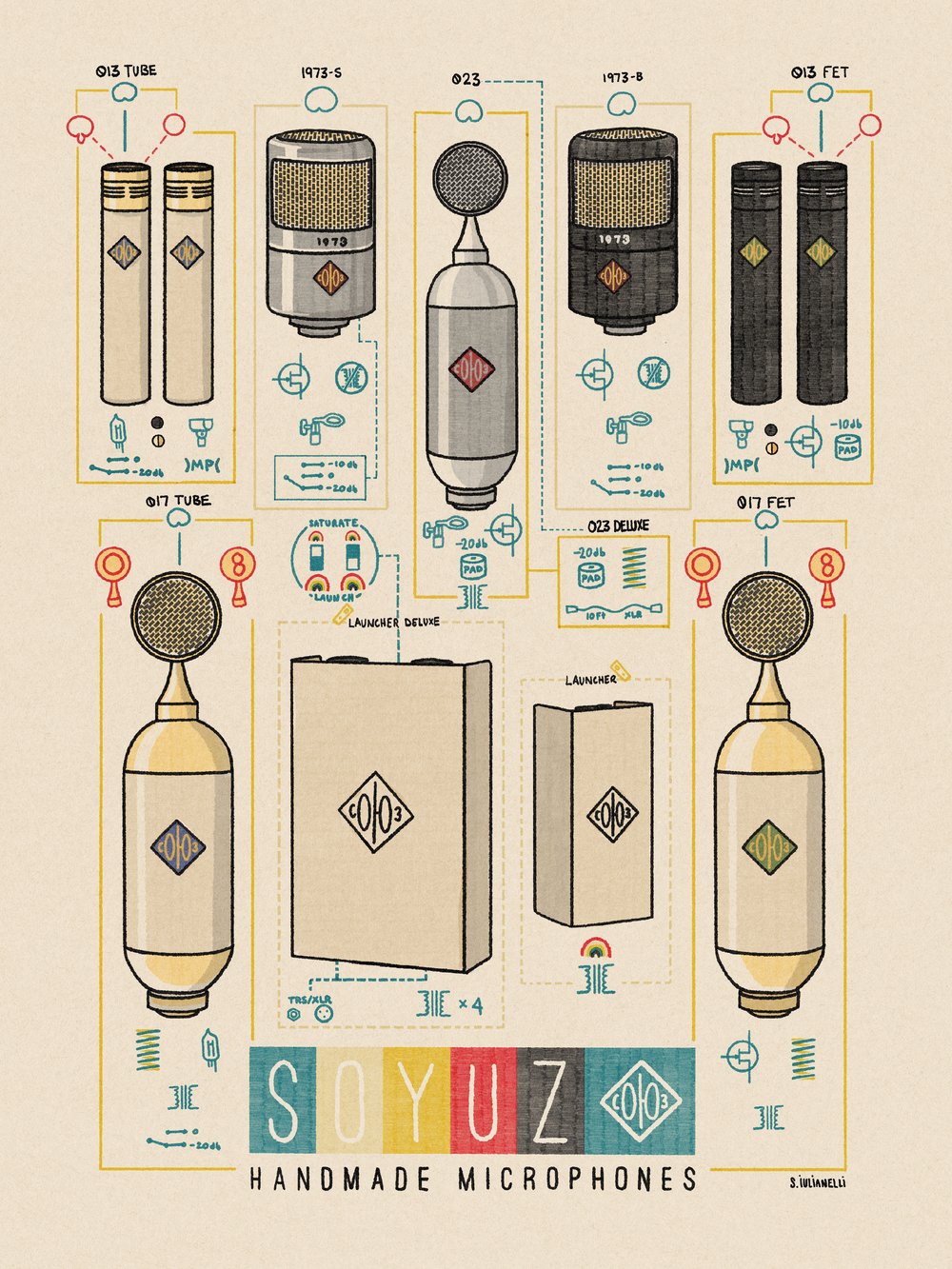 In addition to Analog Prints, I also work with Soyuz microphones which I have been a big fan of since first laying my ears on one.
The plan was to make a one page view of all products with minimal words so that it could be shared with and understood by people all over the world. This print is the result of that mission.
If you have any questions about Soyuz microphones please visit soyuzmicrophones.com or reach out to me directly.
Artist: s.iulianelli
Museum-quality posters made on thick matte paper.
• Paper thickness: 10.3 mil
• Paper weight: 189 g/m²
• Opacity: 94%
• ISO brightness: 104%
• Paper is sourced from Japan