Mic Rushmore Print SOLD OUT! Only 25 made.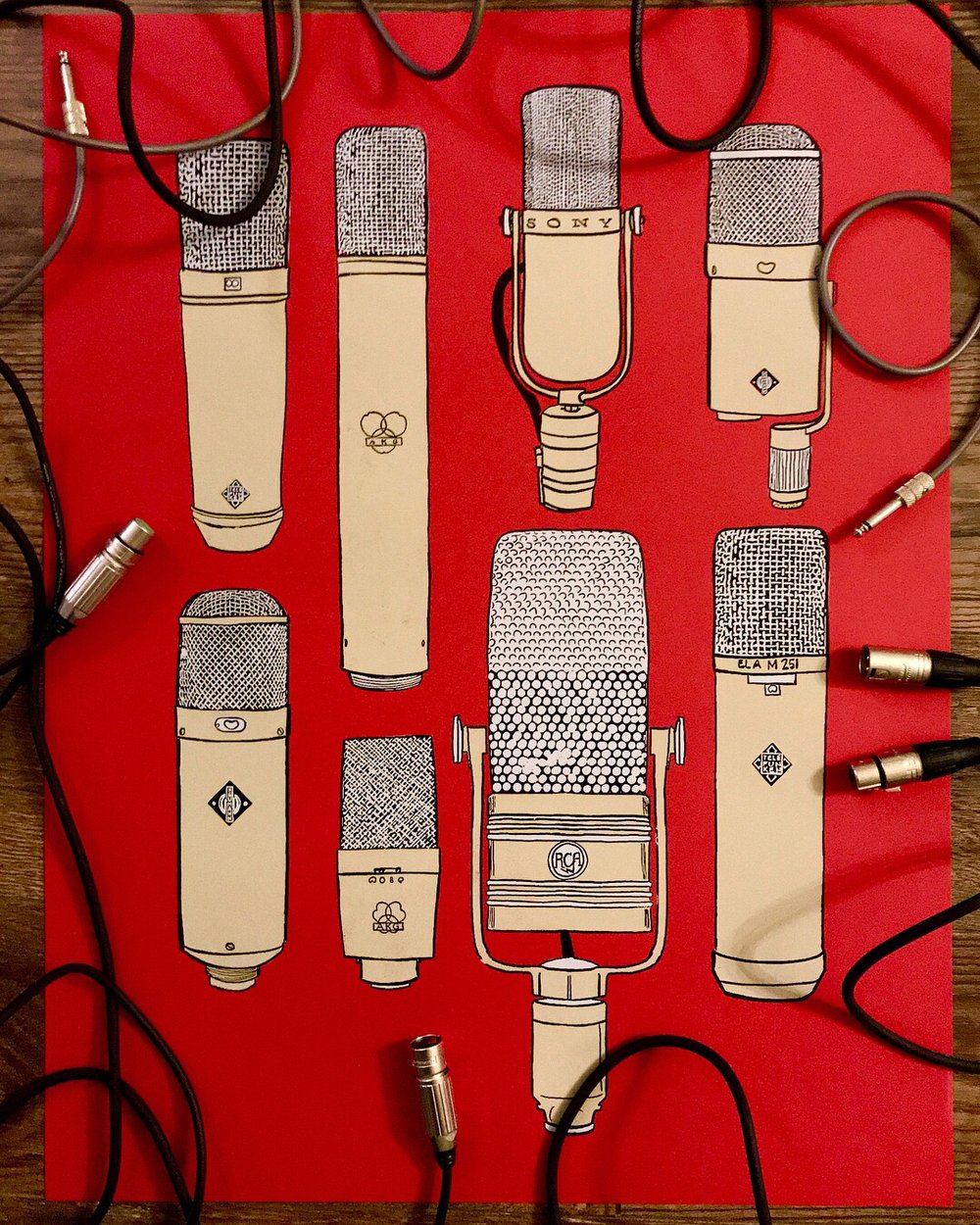 Ap/01
So this print has taken on a life of it's own and although I will not be making more of these, please check out my other prints.
Some of my favorite microphones all in one place.
Featured Mics
-U67-
-C12-
-C37-
-Fet 47-
-U47-
-414-
-R44-
-251-
3 color print on 25"x19" French Paper Co paper.
Limited to only numbers 0-25
Released June 2018
Artist: Scotty Iulianelli
Ink Smith: Nick Jones
-A recommended frame on the cheap-
https://www.amazon.com/Craig-Frames-FM26WA1925C-1-26-Inch-Picture/dp/B0098MTQAG/ref=sr_1_9?ie=UTF8&qid=1530310770&sr=8-9&keywords=25x19+frame