Path to EnlighTONEment 18x24 Screen Print - Only 25 made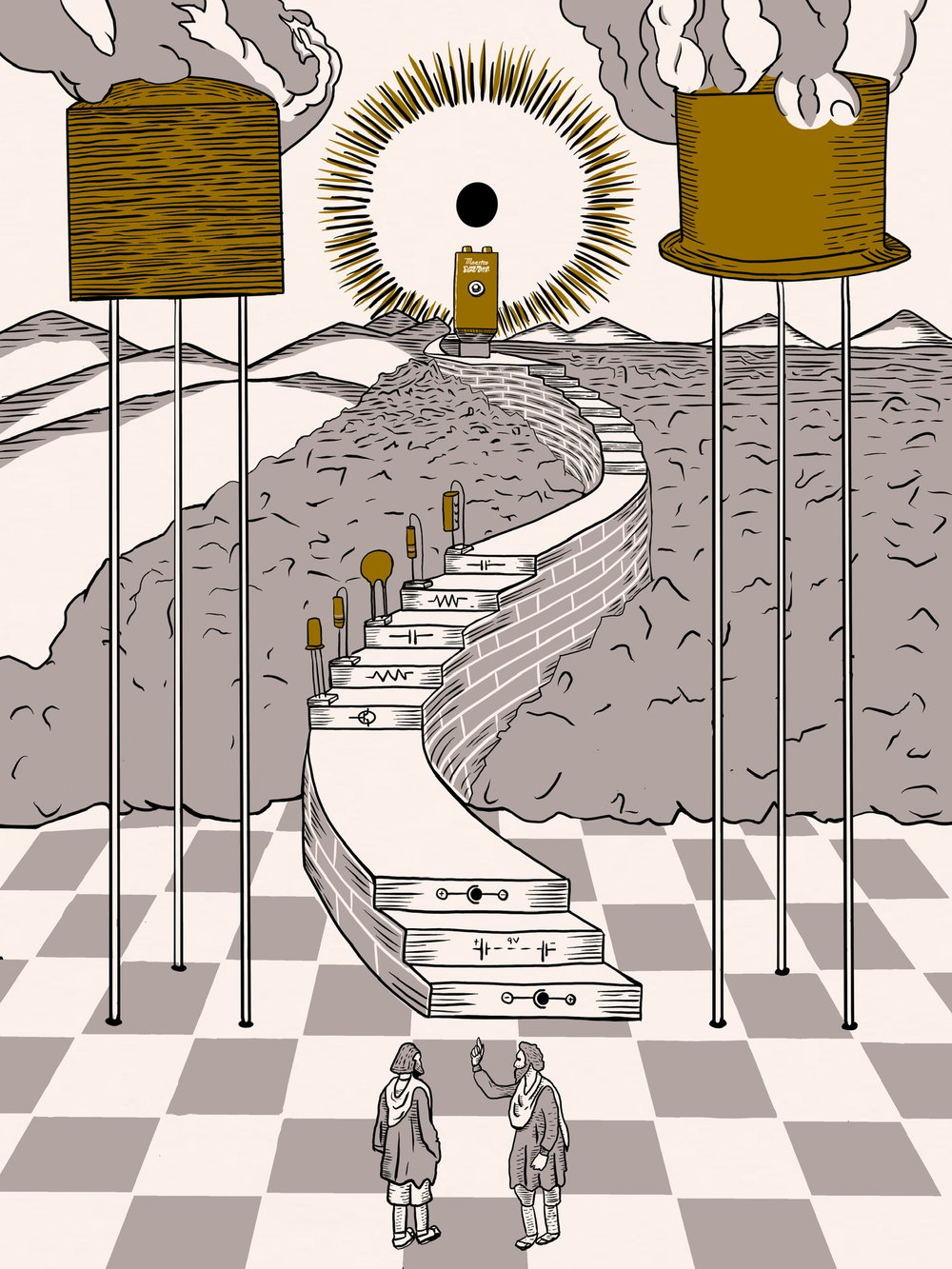 Path to EnlighTONEment.
What we have here is a teacher and student standing before the path to enlighTONEment.
-The path starts at the power source and the different forms it might take. Positive Tip, 9v battery, and Negative Tip power supplies.
-Next, we see the components perched upon the steps which show their schematic symbol. Transistor, Resistor, capacitor, resistor, and an electrolytic capacitor.
-Finally, we arrive at the zenith where sits a Fuzz-Tone pedal.
To the left, we see a burning Silicon transistor and to the right, a burning Germanium transistor planted onto the circuit board landscape.
Each limited edition poster is printed on French Paper Co. 18"x24" Poster.
Black Grey and Gold Ink.
Artist: Scotty Iulianelli
Inksmen: Brent Mosser