Blemished Prints Available! Drum Mic Locker Screen Print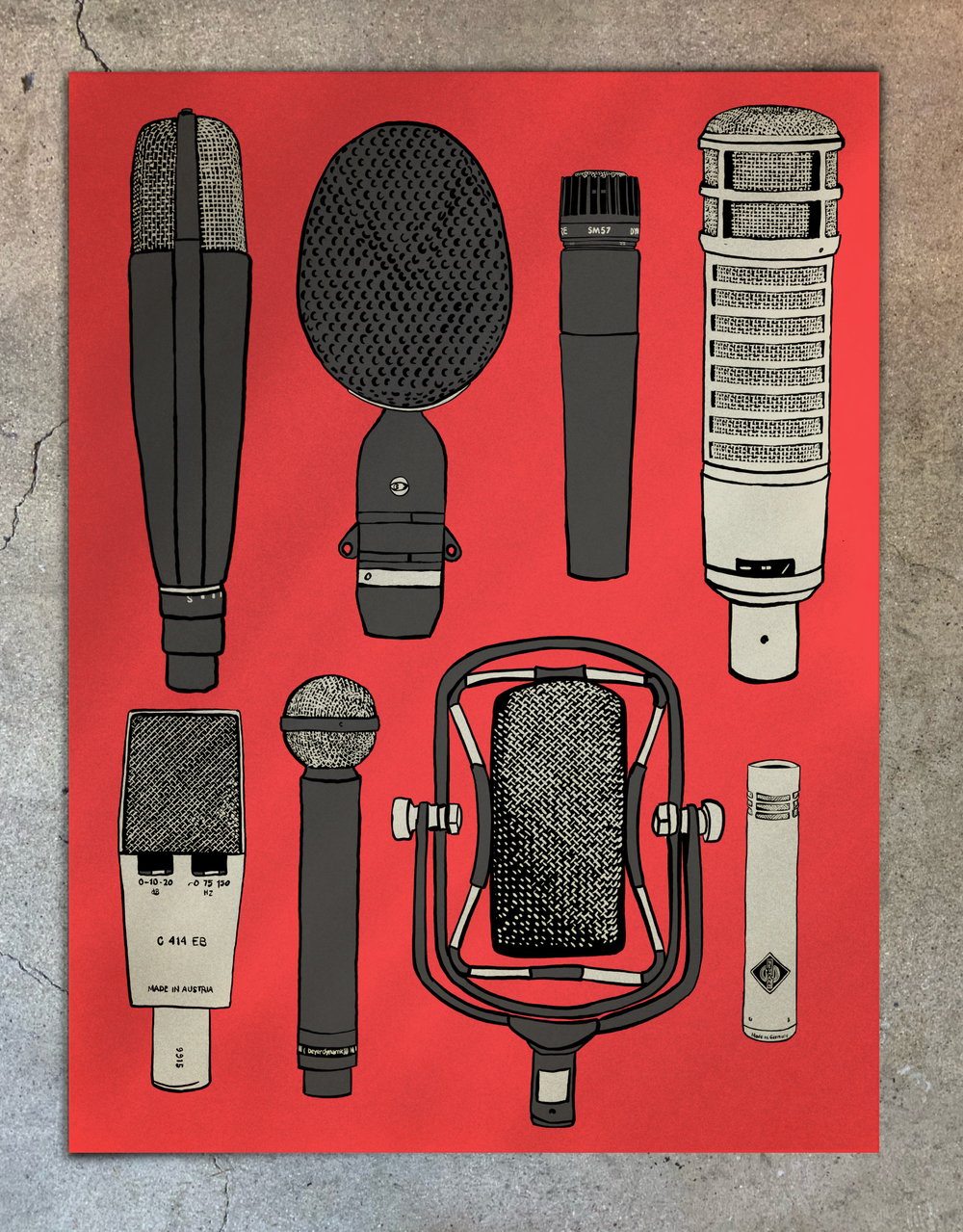 I have a hand full of blemished prints available at a reduced price!
$20 (Normally $30)
The Drum Mic Locker. A perfect companion to the ultra-rare Analog Print #1 MicRushmore.
-Mics Featured-
MD421
Coles 438
SM57
EV R20
414EB
M160
D45
KM84
18"x24" Screen Printed Poster
On Red French Paper CO Paper.
3 Colors Black Gray and Cream
AP Two-year anniversary print.
Each print is numbered, and shipped with care.
Art: Scotty Iulianelli
Inksman: Brent Mosser